Hardly back in Germany, we're already starting the exam period with a joint workshop with the freshly established Uruguayan team UruBots. There was already a kick-off meeting in Germany last August with the team's two professors.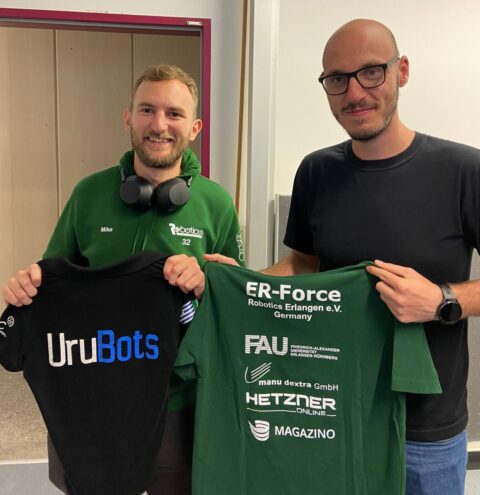 The 13 students and 2 instructors are from the newly established University UTEC in northern Uruguay, right on the border with Brazil. Since mid-July, they've been traveling all over Germany and have already achieved some successes: The team secured the first place in a discipline at the FIRA RoboWorld Cup in Wolfenbüttel. After all the exciting experiences, the journey of the Uruguayans, who by the way, hardly anyone has ever been to a country other than their homeland, now ends at FAU in Erlangen.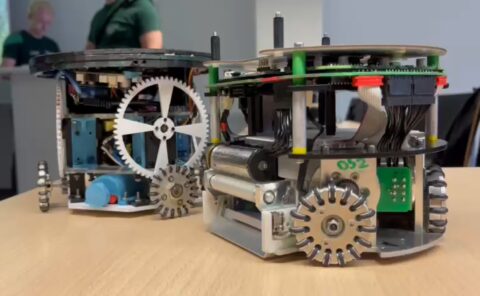 After the workshop starts with introductions and presentations about our university group, it ramps up after lunch in our local university cafeteria: Our guests tinker with robots, program their first AI, and evaluate how they can improve their robots. The day ends with a small test game in our basement.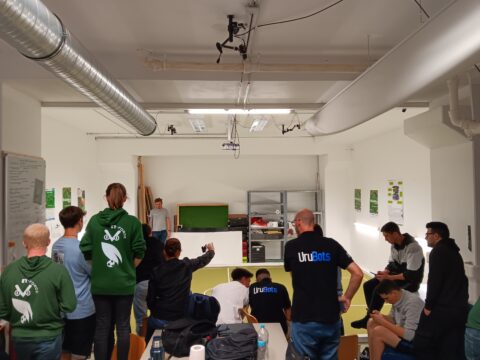 After an exciting first day where both teams learned a lot, the second day is all about cultural exchange and getting to know each other: In mixed groups, we cook spinach lasagna and Chivito, a kind of burger served on a French baguette with vegetables, fries, and a special sauce.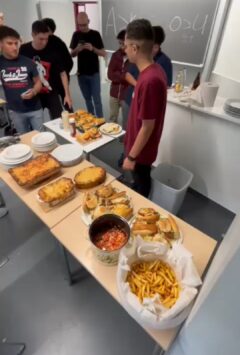 While one group prepares both dishes together, the rest of us engage in a traditional Uruguayan card game: Erizo. We didn't do too bad, but Bavarians seem to have a natural knack for card games, so what did we really expect.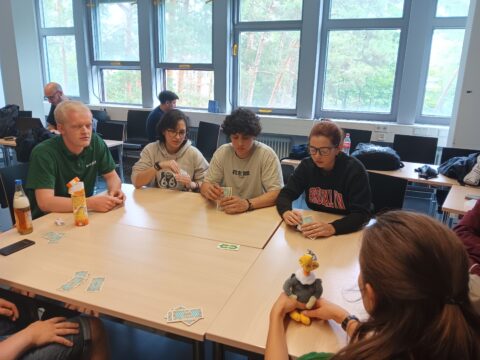 Finally, we conclude the workshop with presentations about UTEC and our university. A big thanks to Ms. Claudia Barnickel, who represented and presented our university excellently in Spanish. Now, the Uruguayans just have to hop on the train and enjoy the last few days of vacation in Germany. Back home, they'll continue with the ambitious robot-building project.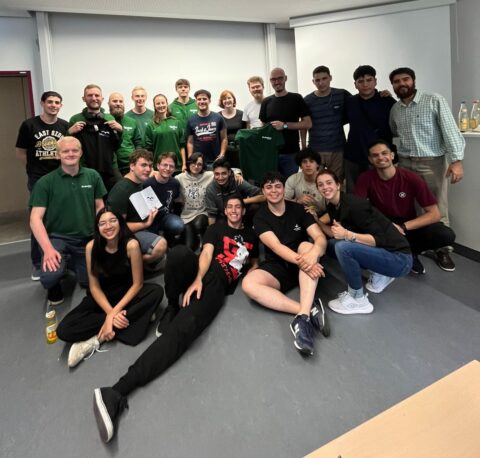 From our side, we can only hope to see our friends from Uruguay again soon at RoboCup and remain in hopeful anticipation of the young team's further successes.