Are you interested in our robots or our association?
Then 27.10.2022 is exactly the right date for you, because this is when our workshop open day takes place.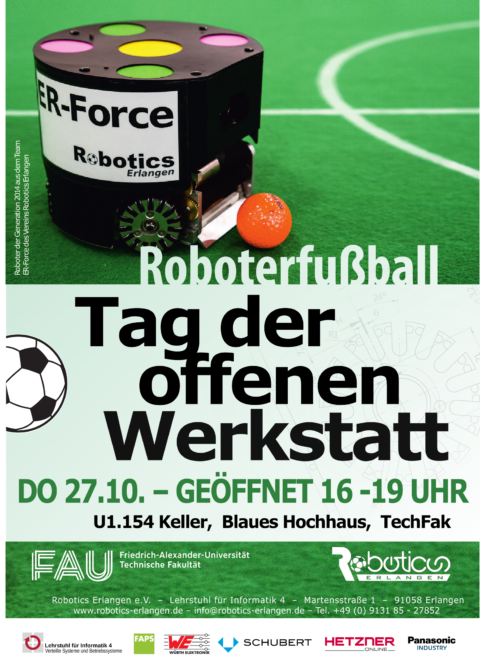 You can find us on this day in U1.154 in the basement of the blue IT high-rise, at Martensstraße 3 on the TechFak. We will be well signposting this room this evening and you can come any time between 4pm and 7pm. Should changes be necessary due to the current situation on that day, we will provide up-to-date information here again.
We look forward to seeing you on October 27th. to see.