And once again, our team is continuing at high speed this year! Hardly have our guests from Uruguay returned to their home country, and we're already moving forward in with a test tournament hosted by the world champion TIGERs Mannheim and their Dual University Baden-Württemberg as part of the Bundesgartenshow 2023 in Mannheim.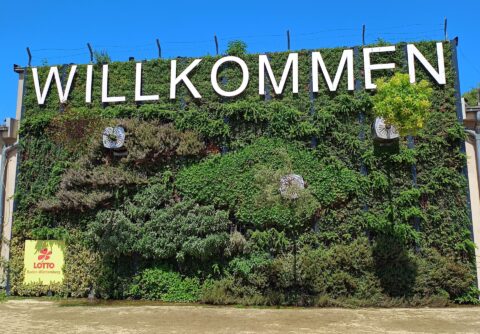 And so it's already 07:54 AM for us at Erlangen Central Station, as we're off to Baden-Württemberg, this time only using regional trains and the Germany Ticket for cost reasons. Surprisingly, there are no train delays, and by 1:00 PM, we can enter the sacred halls of the BuGa.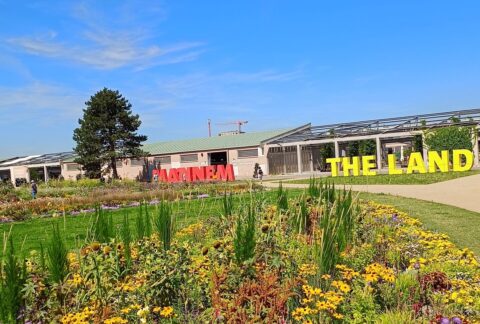 As with all our other trips, the first order of business in Mannheim is: Arrive, unpack, and start. It doesn't take half an hour before the entire space provided to us is occupied with various equipment, chargers, and soldering irons.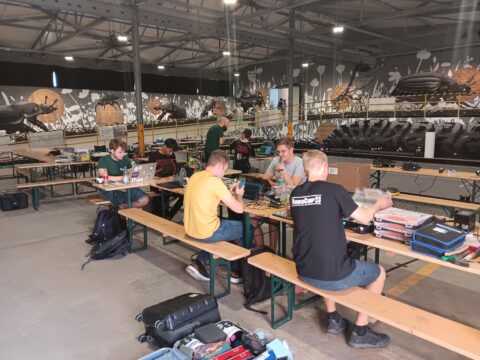 Soon, the field for testing should be available, allowing us to make our robots operational. But first, it's about being patient and settling in: Welcome to BuGa 2023 Mannheim!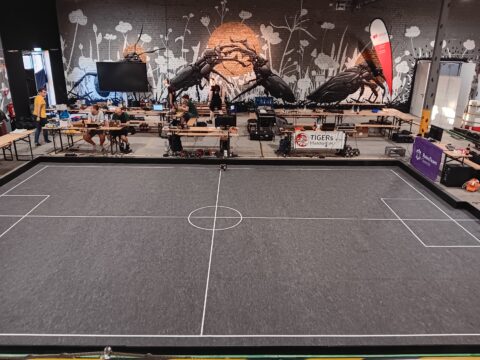 PS: A fun fact on the side: We're accommodated on the BuGa premises in the hall for "Beneficial Organisms and Pests." No, we're not pests; instead, they're referring to the wall's artwork. There simply wasn't space for us in other halls.